Damage caused at Foremost campground, reservoir
Posted on April 25, 2017 by 40 Mile Commentator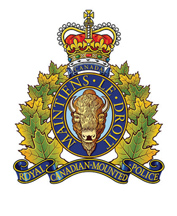 Bow Island/Foremost RCMP are asking for anybody who witnessed, or has information on, damage that was caused at the Foremost campground.
According to an RCMP statement, between 5:30 p.m. and 7:00 p.m. on Appril 18, somebody damaged two park benches, a picnic table, and lattice for the gazebo at the Foremost reservoir, as well as several picnic tables at the campground.
Anybody with any information regarding these crimes is asked to contact the Bow Island/Foremost RCMP detachment at 403-545-2784 or Crimestoppers at 1-888-222-8477 (TIPS).