Bow Island RCMP investigate reports of vandalism, theft of truck
Posted on June 20, 2017 by 40 Mile Commentator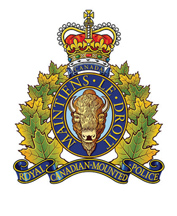 Bow Island RCMP were busy last week, with a report of vandalism at Senator Gershaw School as well as a report of a stolen truck.
Vandalism
Approximately $1,500 damage was caused when vandals destroyed property at Senator Gershaw School last week.
According to a media statement by the Bow Island RCMP, trees that had been recently planted as part of a landscaping project were uprooted, and thrown onto the roof of the school, as were two garbage cans. A classroom window was also broken.
the vandalism occurred sometime between 10:00 p.m. on June 15 and 8:00 a.m. on June 16.
Theft of motor vehicle
On June 16, Bow Island RCMP received a report of a truck being stolen in Bow Island. The truck is being described as a red Ford SRW Super Duty pickup truck and was stolen sometime between 7:00 p.m. on June 12 and 7:00 p.m. on June 16.
Anybody with information regarding these crimes, can contact the Bow Island/Foremost RCMP detachment at 403-545-2874 or Crime Stoppers at 1-888-222-8477 (TIPS).