RCMP investigate property crimes in Redcliff, Dunmore
Posted on July 4, 2017 by 40 Mile Commentator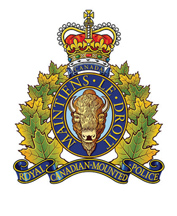 Redcliff RCMP are currently investigating a break, enter and theft into a residence in Redcliff, and the theft of a 5th wheel trailer from Dunmore.
Stolen from the break and enter were jewelry, tools and several hockey jerseys. It is believed to have occurred between July 1 and July 2.
The 5th Wheel trailer stolen from Dunmore is a 2009 Montana 5th Wheel, 40′ in length, Model 3465. The trailer was reported stolen on June 26 and has been missing for an unknown period.
If anyone has any knowledge regarding either of these two crimes, please contact Redcliff RCMP at 403-548-2288 or CrimeStoppers at 1-800-222-TIPS.