Ficiur seeking second term on Bow Island council
Posted on October 3, 2017 by 40 Mile Commentator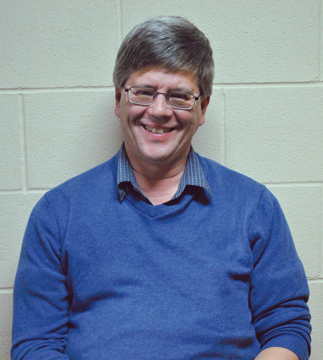 By Jamie Rieger
For the last four years, Rob Ficiur, sitting for his first term on Bow Island town council, has been learning, asking questions, and feels prepared to contribute for another term.
"The last four years has been a huge learning curve. First, with all the committees, I learned to listen about what has taken place in the past before making a decision," said Ficiur. "The important thing is that we all want good things for the community and want to make it even better. We won't make it perfect, but we can make it better. Even subtle changes can make a big difference."
"I am always asking why we do something. We all have to know why we do things so we can go ahead and make improvements. Part of the learning is finding out the back story to an issue, how we got here, and then we can go ahead."
"The kids have all grown and moved, so this is a way of giving back to the community," said Ficiur.
As a councilor, Ficiur has sat on numerous committees and boards, including tourism, the Rec. board, Handibus, and municipal planning commission.
"Now, after four years of seeing how these committees function, I am understanding better how it all works and can put my ideas together so we can take steps forward," he said.
Moving forward, Ficiur believes that Bow Island and other rural municipalities need to have a stronger voice in dealing with the provincial government.
"I believe that rural Alberta needs to speak up and be louder. The provincial government's decisions are usually based on urban needs, so we need to explain better why our needs are different, but just as important."
Ficiur said that Bow Island is part of an economic development consortium with the County of Forty Mile, Cypress County, and Redcliff, which can have one collective voice.
"At least we can get together and speak with one voice. We are already doing it, we just need to be louder," he said.