Squire hoping to continue to teamwork
Posted on October 3, 2017 by 40 Mile Commentator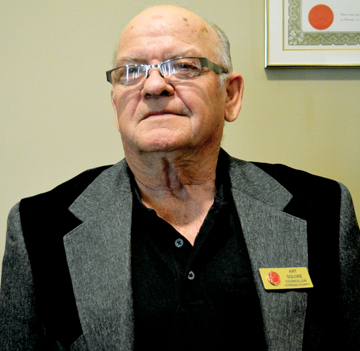 By Justin Seward
Coun. Jim Steinke will be looking to keep his seat after 22 years on Redcliff town council in the nearing municipal election.
"I do a good job there," said Steinke.
"There's just a few more things that I'd like to see done. A few more improvements on our walking trails system or side walks built in town. Of course my big thing is watch spending to get a good bang for our buck and keep taxes low as we possibly can."
What he values most as a Redcliff councillor is to know what's going on in the community.
"I feel that I've got a pretty good in sight as to what I want in the town and of course what most of the citizens want," he said.
"Then you've got to make the difference between wants and needs and figure out which way is the best way to go."
The highlight over the last couple of years on council has been the water treatment plant upgrade that has brought decent water to the town.
He would like to see a new seniors complex because right now anybody that can not manage a phone anymore has to leave Redcliff to get the proper care.