Chiropractor sets up shop in Redcliff
Posted on December 29, 2017 by 40 Mile Commentator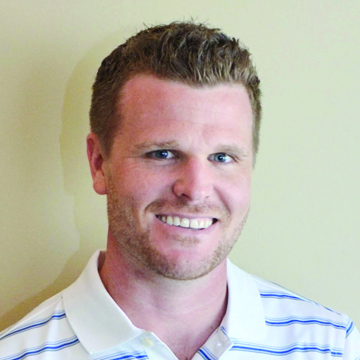 Submitted photo Scott Fedyshen is the new chiropractor in Redcliff, the town's first in nearly a decade.
By Jeremy Appel
Commentator/Courier
After 10 years without one, Redcliff now has a chiropractor.
Scott Fedyshen, who's been practicing for five years, set up his Redcliff Family Chiropractic clinic in town after moving from White Rock, B.C.
With exorbitant housing prices on the west coast, Fedyshen decided to move his family to Alberta, where his wife's family lives.
Besides the family connection, Redcliff needed a chiropractor, so it was the perfect fit for him.
"What I bring is an evidence-based approach to manual therapy in general," he said. "Yes, I'm a chiropractor, but I'm blending skills from all manual therapy. I don't just treat joint conditions. I can treat anything muscular (or) skeletal.
"What I'm offering to the community is someone that can assess, treat or give them opinions on any real injuries that they have to their body that involves muscles and joints."
Although he's not a physiotherapist, he's trained in many of the rehabilitation abilities associated with physiotherapy.
"It gives people more local options to work on those things," said Fedyshen. "There's a lot of overlap now. Our scope of practice isn't very different at all.
"In the end, we're all working on the same bodies. The rules of the body are universal. They apply to everybody. It doesn't matter your profession."
He says he's been enjoying his Redcliff life so far.
"The people have been fantastic out here," Fedyshen said. "There's been a pretty strong response out here, which is nice, and in general it seems like a very supportive community, trying to support local businesses."https://bowislandcommentator.com/wp-admin/post-new.php
He typically sees about 10 patients daily, but is able to see 20 to 30 per day.
"I have lots of availability still," said Fedyshen. "We're definitely growing quite quickly, but we're always accepting new patients."
In addition to being a trained chiropractor, Fedyshen is an acupuncturist, which he says often goes hand-in-hand with chiropractic treatment.
He operates his chiropractic clinic with local family physician Dr. Helaard van der Merwe.
"When I moved here, it was probably the best opportunity to work with someone from within the medical community," Fedyshen said.
"That's something that makes us a little bit different. I'm working with Dr. van der Merwe in the same clinic, so that's kind of a nice approach where we can work together on this with patients.
"It's a nice collaboration, which in general chiropractors are trying to work towards, trying to be more involved with the healthcare team."
He said his outlook is both physical and educational.
"My approach to care is to try to make people responsible for their own health, so yes, my goal is to try to get them out of pain, but my other goal is to try to educate them and give them the tools to help work on these problems themselves," Fedyshen said.