RCMP investigating rural break-ins
Posted on January 30, 2018 by 40 Mile Commentator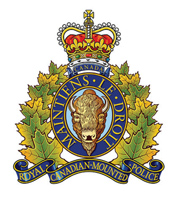 By Jeremy Appel
Commentator/Courier
The Redcliff RCMP are currently investigating two separate rural break-and-enters that occurred in Cypress County in the past week.
In both cases, valuables, such as jewelry and a laptop, were stolen.
Police say a "suspicious truck," a white 3/4 ton extended cab Dodge Ram occupied by a male and female, could be involved.
The car's make is believed to be from between 1995 and 2000 and the first three letters of its license plate are BCK.
The vehicle may have been seen in the Elkwater area in the past month.
Redcliff RCMP S-Sgt. Sean Maxwell said the two break-ins are part of a pattern of increased property crime in Cypress County.
"I can certainly say that we've had break-and-enters in the past several months, (an) increase over the past year definitely," said Maxwell.
He speculated that the increase could be drug-related, with methamphetamine and fentanyl use on the rise, and the result of the province's economic downturn.
Maxwell was tight-lipped on further details, such as how the properties were broken into and where they were located within the county.
"We're purposefully not trying to identify where they happened," he said.
"We've got some victims here that are definitely very upset and feeling very victimized, so we're trying to not provide any information in terms of their exact location or how these residences would've been entered."
The RCMP urges county residents to ensure they're locking their homes and vehicles to make it as difficult as possible for criminals to target their property.
They also recommend using lighting, security systems and the efforts of the community to deter and report further crimes.
Anyone with further information can call the Redcliff detachment at 403-548-2288 or Crime Stoppers at 1-800-222-TIPS if they wish to remain anonymous.