Fatal collision near Burdett
Posted on May 8, 2018 by 40 Mile Commentator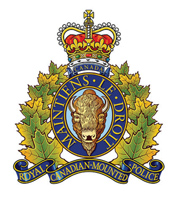 By Jeremy Appel
Commentator/ Courier
A 62-year-old man died after a collision between a truck and van on Highway 3 near Burdett on May 6 around 6 p.m.
The Bow Island RCMP and collision analysts are currently investigating the cause of the accident.
The RCMP was unable to comment beyond a news release, as the investigation is ongoing.
The collision occurred at the Highway 3 and Range Road 121 intersection, just west of Burdett, according to the release.
Police say the fatality, a man from Winnifred who was pronounced dead at the scene, was the sole occupant of a Dodge Ram truck.
The Dodge Caravan had five occupants, one who was transported to Medicine Hat Regional Hospital by HALO with serious but non-life threatening injuries.
"It was a nasty incident," said Steve Harmer, HALO's chief pilot.
The van's four other occupants were treated on scene for non-life threatening injuries.