Dalton introduced as county's new public works operations supervisor
Posted on August 8, 2018 by 40 Mile Commentator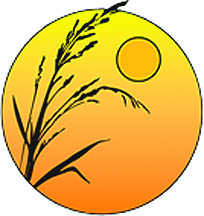 Justin Seward
Commentator/Courier
Cypress County's director of public works Curtis Richter introduced Kim Dalton as the county's new public works operations supervisor  at council's July 31 meeting.
Dalton previously worked with the Town of Redcliff as director of community services for four years, while before that he was a Chief Administrative Officer for nine years between the Village of Warner and the rural municipality of Bifrost.
In the public works report, Richter met with the Town of Redcliff's director of public services to discuss gate rates for the City of Medicine Hat, when they decide to deliver solid waste to Redcliff/Cypress Landfill. The initiative coincides with to the Regional Landfill Study Program and the Intermunicipal Collaboration Framework (ICF) between the three municipalities.
He also gave an update on the CP Rail crossing closure, saying the last discussion was back on June 18th where CP had indicated they wanted to close both crossings at Range Roads 65 and 70.
Cost sharing options and estimates were also brought up for the paving of the old TransCanada Highway between the above mentioned rural roads as well as Range Road 65 to Highway 524.
CP felt the cost estimates were high and want to explore more options and wants to delay the temporary closures until there is an affordable solutions.
Crime Map
Coun. Dustin Vossler moved to authorize administration top embed a Crime Map on the county's website. Council approved.
Cypress County was contacted by the RCMP to inquire about hosting a link on their website which links a portal to the RCMP's Public Facing Crime Map. Residents, business owners and county staff can access the website in other locations. The police will provide an "EMBED" code to the county's website team, where the map will appear.
CAP Levy
Coun. Shane Hok made the motion for council to direct staff to bring forward a bylaw to amend or repeal Bylaw 2018/21 Community Aggregate Payment (CAP) Levy Bylaw, once it's revisited in conjunction with the development of an Assessment Class and Mill Rate Policy to diversify the tax base to be adopted by the county. Council approved the motion.
The CAP Levy bylaw imposes a $0.40 per tonne on sand and gravel delivered from gravel operations within the county.
Range Road 52A and Township Road 130 paving quote
Deputy Reeve Dan Hamilton moved the motion for council's authorization of the addition of paving Range Road 52A between Township Road 132 and Township Road 130, where 400 metres of paving will be added to the five year road construction plan. Council approved. Traffic will be re-directed on Range Road 52A to Township Road 130, east to Range Road 51 and south to Highway 41A.
Cost estimates to pave the road is $2,434.000