DREAMS expands mental health services to rural schools
Posted on November 13, 2018 by 40 Mile Commentator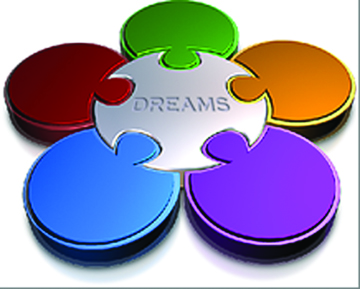 By Justin Seward
Commentator/Courier
DREAMS (Developing Redcliff Educational and Mental Health Supports) has expanded their initiative to the rural schools at Seven Persons, Irvine and Schuler Schools starting this year.
Their project is about mental health capacity building which provides universal mental health and wellness services to members of the Redcliff community. Redcliff community schools and Eagle Butte High School were provided the service from the beginning.
Students and their families will learn to understand and manage their own mental health needs.
Camile Quinton is Prairie Rose School Division's director of inclusion and said Alberta Health Service told the school division that expansion was a possibility.
"We're very excited that were able to expand the projects without making an impact on the other schools we already support," said Quinton.
Once the green light was given, Quinton could then explore schools in PRSD's jurisdiction that they could support and with that more funds could be accessed to expand.
"When we looked at the schools that we felt there was a need and that would be an easy expansion too," she said.
"We chose Seven Persons, Irvine and then Schuler, which then are all feeder schools into Eagle Butte. All the students when they transition into Eagle Butte will now have awareness of what the DREAMS program is and what the mental health capacity projects are all about."
The goal is to find more tools for the students to use when faced with challenges in the classroom.
"They face the challenges of stress and anxiety and (the students) show that they can deal with those anxieties," said Quinton.
"They can be more resilient and bounce back from some of the challenge of being overwhelmed."
Jamie Sawatzky is a Alberta Health Services mental health capacity builder program coordinator for DREAMS, and she said with the rural communities, they are more isolated programs.
The recent partnership with Cypress County propelled this opportunity to expand, she added.
"We ended up getting two referrals within the first week and a half," said Sawatzky.
"Referrals are mostly asking us 'who do I go to for this and who do I go to for that.' Otherwise they had no where to go. Now they have a base of service and supports that are available."
The reception from the new schools has been "very good," she said.
"When we go into the staff meetings at the beginning of the year, they were so welcoming and receptive," said Sawatzky.
" In a very short time span we've been asked for many things that took us years in Redcliff."
With the expansion, this will create more relationships within the school division.