County firefighters to hang out on rooftop for cancer
Posted on April 2, 2019 by 40 Mile Commentator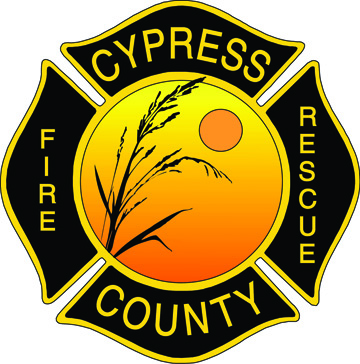 By Justin Seward
Commentator/Courier
ypress County firefighters will be hanging out on Medicine Hat's Skinny's Smoke House's rooftop all day on Saturday to raise funds for cancer.
The Cypress County Rooftop Camp-Out Fundraiser will give the public the opportunity to donate funds that will in turn go to the Calgary Wellsprings Stairclimb Challenge at the Bow Tower in May.
The Stairclimb challenge is about raising awareness and support for firefighters and all citizens living with cancer.
"We would be more than happy for people to stop by donate, talk to our firefighters and help a good a cause that is available," said county fire chief Kelly Meyer.
"Everything we made last year and everything we make this year will go to the Stairclimb."
Meyer says the idea to participate in a fundraiser stemmed from the previous fundraisers that the firefighters hosted in the form of barbecues, participating in the stairclimb challenge and community donations.
"It's a great community involvement," said Meyer on members participating in fundraising events.
"It also shows the community we are out there. We're doing stuff like this, the stairclimb to raise awareness for cancer because it's becoming a reality as firefighters. We have a high chance of getting cancer."
"In some way, shape or form we know somebody that is living with cancer."Team Cypress County participated in the Stairclimb challenge in full bunker gear last year.
"It was brutal," said Meyer.
"It was a very good experience but it was tough. We climb 775 vertical feet. That's 1,204 steps.
"It was quite a feeling when you're standing at the bottom and your looking up at the Bow Tower and that's a big tower. Last year, all of our Cypress County members and other departments, everybody did it."
Cypress County's team is leading donations at over $7,000, says Meyer.
Donations can be made in person, through the Stairclimb challenge's website (www.calgarystairclimb.com)where the team 'Cypress County' can be searched and individual members can be donated to as well.
The fundraiser begins at 11 a.m. on April 6 and goes all day at Skinny's Smoke House.
The Stairclimb challenge will be on May 5 at the Bow Tower in downtown Calgary.