PSBAA hosting town hall this weekend
Posted on April 2, 2019 by 40 Mile Commentator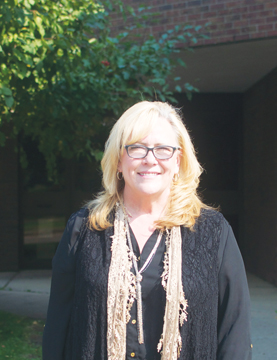 Commentator/Courier File Photo PSBAA president Cathy Hogg
Justin Seward
Commentator/Courier
Southeast Alberta residents are encouraged to come out to the Public School Board Association of Alberta's (PSBAA) town hall on April 6 in Medicine Hat if they have any concerns about the current provincial education system.
"The town hall is to inform people about the intricacies of Alberta Education and to get feedback about if we were design a system today, what would it look like," said PSBAA president Cathy Hogg.
People will also learn about the Together for Students campaign which was launched by PSBAA in October 2018 to address ways of the current public education model, which was implemented in 1905.
"The purpose of the campaign is to have Albertans consider one inclusive education system," said Hogg.
"We have the public system, separate system, the charter system, Francophone system and private system. The private system, 70 per cent of the instructional costs are covered with our public dollars. Our public dollars are funding all of those systems. That's a lot of duplication surfaces. When we say we're serving the systems. That's exactly what we're doing instead of taking all of those dollars that are spent in an overlap of services."
The talk has been how can all the different systems be brought together to make one inclusive system to avoid the overlap in services and redirect dollars back into the classroom where it serves the needs of the children effectively, she added.
"In smaller communities where you have two different schools and there is not enough kids in any of those schools to have proper programming," said Hogg.
"They might have some music classes and they can play a few instruments. But if you brought all those schools together and still offer programming that spoke to their specific needs. You can have a band now with a music class."
Parents should not have to worry about where they go to school and what option will enhance their learning.
"A single education system provides more accessible options for students regardless of their faith, culture, language or specific learning needs," said Hogg.
"In Alberta today, we have six distinct systems that are all publicly funded," said Hogg.
There are currently 700,000 students in Alberta that should be the primary focus of discussions.
The town hall will take place on April 6 at 3 p.m. in the Medicine Hat Exhibition and Stampede Grandstand Banquet room.