County votes no action on cannabis land-use bylaw amendment
Posted on April 16, 2019 by 40 Mile Commentator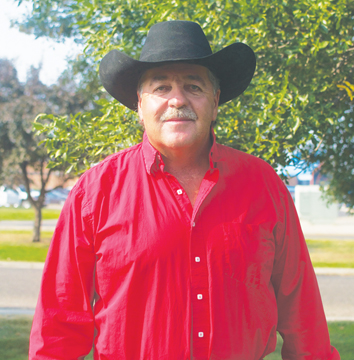 File photo Cypress County Coun. Shane Hok
By Justin Seward
Commentator/Courier
The distance between proposed medical cannabis facilities (greenhouse) to an adjacent property or school seemed to be the issue at Cypress County's council meeting on April 9.
Bylaw 2018-41 syas under distance that medical cannabis growing greenhouse has to be 100 metres between a dwelling or a school. The measurment is based on the shortest distance from the wall of the dwelling or the property line of the school to the nearest wall of the licensed cannabis facility.
"I'm confused," said Coun. Shane Hok.
"Under this here (the bylaw), they're actually reducing the distance because we got the smell. Why would you want to go closer when you have the smell issue?"
The county's planning supervisor Kaylene Simpson says the smell issue is not a Cypress County issue but is a private land developers coming to them and seeing if they can get approval.
"As it sits right now, they're not able to meet the 100 metres in distance separation from the property line to the nearest dwelling," she said.
"So if Bylaw 2018/41 doesn't pass through, those private developers won't be able to comply with the setbacks. In essence they're ineligible to apply for the reclassification from Industrial to Light Industrial District."
It was at council's Jan. 15 meeting that a public hearing was held on the possibility of greenhouse owners growing medical cannabis in their buildings.
The main issue for residents became odour and security of growing cannabis in greenhouses.
Representatives from the county's planning and development services came up with further regulations for odour and security as well as toured existing cannabis facilities.
Further research showed that other municipalities addressed cannabis facilities under the Direct Control District, which is determined by council and adopted through a bylaw for control over the use and development of a defined area.
Council voted to have no action on the recommendation of amending Section 1 and 2 of Bylaw 2018/41 by replacing Production Facility District with Agriculture District "A-5 Greenhouse" for the purposes of greenhouse operators growing medical cannabis in their facilities.
Producers can only now apply through Industrial District because with the motion made the county can't support the application because it will not comply with the Land-use Bylaw.