Town of Redcliff to look into modular and mobile park developments
Posted on April 30, 2019 by 40 Mile Commentator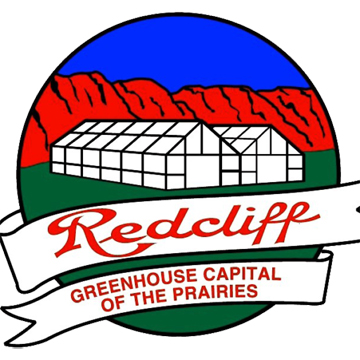 Town of Redcliff council discussed whether or not modular or mobile homes would be a development the town would like to pursue at its April 22 meeting.
"The concept of trailer park is different than a (bareland) condo," said the town's director of planning and engineering James Johanson.
"The concept of a trailer park is a single land owner, (who) owns the land, leases sites to people to put buildings on."
Johanson added the issue is that the town does not have any standards to dictate how the park would be serviced including what road conditions would be, sidewalks and storm water management within the property.
"If somebody applies for a trailer park, we don't know what standards to ask them for," he said.
"We would have to come to council to tell them to ask council what standards apply. By the time they do that, they have a plan in mind and they'll put lots of pressure on these standards."
He provided council with the example of Medicine Hat's Stratchan Road complex which is classified as a condo and that Alberta's legislation requires condominium corporations to set aside reserve funds for future maintenance activities.
There is no legislation for a trailer park, he added.
"When you build a trailer park and build a wall around it, you have created a community that is an exclusive community or the opposite to an exclusive community," he said.
Coun. Cathy Crozier was not enthused with the possibility of the development.
"When I was in the Crowsnest Pass we went through legally shutting one down and had the trailers hauled out," said Coun. Cathy Crozier.
"It's a legislative nightmare.I've seen more cons than pros."
Council approved Coun. Larry Leipert's motion to direct administration to consider a modular and mobile home parks an appropriate development in Redcliff and to develop regulations for inclusion in the Land Use Bylaw Update with Option 1.
Option 1 will be where if an applicant wanted to develop a Module and Mobile Home Park that they would have to apply for rezoning before council before they can proceed.
Capital and operating budget
Crozier moved the capital and operating budget be approved as presented. Council approved her motion where the capital and operating budget.
The operating budget will be at $18, 192, 272 including an unfunded amortization of $3,544, 300, while the capital budget will be set at $3,151, 112 for 2019.
Encroachment agreement
Council approved Coun. Chris Czember's motion fo a municipal manager to sign an encroachment permit with Michael and Tracy Heysa. The Heysa's own 34 Riverview Drive SE. The Real Property Report indicates that a fence encroaches into Riverview Drive SE as much as 0.52 meters as shown in the report.
The town's encroachment permit bylaw states that where encroaching structure is more than 0.31 meters on Town of Redclif property, the request for an encroachment permit shall be forwarded to council for consideration.
Council also approved an amendment where the permit will be signed with the subject of the shed on the land to be removed.