Gershaw awarded 1A provincial championships
Posted on May 7, 2019 by 40 Mile Commentator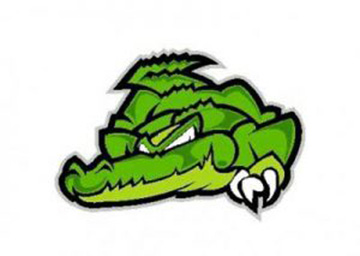 By Justin Seward
Commentator/Courier
For the first time since 2016, Senator Gershaw School will be showcasing the province's top 1A athletes next year after being awarded the boys and girls volleyball as well as girls basketball provincials.
School principal Scott Angle says not only did the school have the facilities to host the provincial tournaments but there were no other schools who bid to be hosts.
"It's been a few years since our last hosting," said Angle.
"No other schools bid on any of the tournaments, so we took the opportunity to put our name forward to bring high quality sports to Bow Island. Hosting provincials allows for younger athletes to see what level they need to aspire to in order to compete with the best in the province."
The bidding application only took six months from when the school submitted their provincial host package to the time they were awarded the events.
"We only needed to complete an application form," said Angle.
"In previous years, if there are more then one school applying, a video needed to be completed to outline why we were the best option for provincials. However, we did not have to do that for these provincial bids."
With Bow Island being a small town, the three tournaments will bring in a large contingent of athletes, coaches and parents to the Bean Capital of the West.
"Volleyball provincials will see over 200 athletes participating, and basketball about 100," he said.
"Therefore businesses in Bow Island will benefit from the influx of people. Community members will have the opportunity to watch the highest level of competition in Alberta for 1A schools, which is excellent entertainment value.
"From a school perspective, provincial championships allow for us to showcase our facilities which are some of the best in the province for schools our size."
Angle could not stress enough that top notch tournaments can't go on without the volunteers.
"The quality of hosting provincials is dependent on volunteers," he said.
"The more volunteers, the smoother and more efficiently a tournament of this magnitude comes together, many hands make light work. We hope the students, parents, community members interested in helping with these tournaments come forward and support these events."
Now that these Gator teams know they'll be in the year-end championships, the steps now will be to putting people in place to run the different parts of the provincials.
Angle says there is more to hosting provincials than any other tournament where sub committees need to be in place with volunteers taking the lead to make the weekends the best possible experience for the athletes.
If the community wants to get involved or volunteer for the provincials, they are asked to contact Barry Smith at Senator Gershaw School. As the dates get closer more information will be released on the school's website.
Volleyball provincials will be from Nov. 21-23, 2019, while basketball is from March 19-21, 2020.