Cypress County looking for SASG participants
Posted on May 21, 2019 by 40 Mile Commentator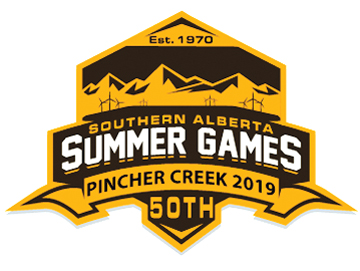 Justin Seward
Commentator/Courier
The 50th installment of the Southern Alberta Summer Games (SASG) is going back to where it all began 50 years ago, as Pincher Creek will be the host site of 200 athletes over four days in July.
Over the four days, 2,000 athletes from 13 regions across southern Alberta with compete in 20 sporting events and cultural events.
Cypress County is one of those regions that is currently taking athlete applications until June 7.
"The month of May is a big promotions month," said Meaghan Morter, Cypress County's SASG coordinator.
"We want to get the word out there, do interviews, drive around and get some posters up there and just to register before June."
After June 7's deadline, athlete packages will be sent out to athletes who have registered, she added.
Morter said there is a range of events at the games including anything from beach volleyball and baseball to quilting, darts, cribbage and photography to name a few.
"We like to expand who this event can reach, which is good because we don't really have an age limit" said Morter.
"We've had people from six years old to 93 years old. The whole family is invited. They can come out which is nice because it's a very light hearted event … There's not qualifications, you go register and have fun."
With SASG reaching 50 years, organizers have decided to field nominations for a "Heart of a Champion" award in each region for those people who demonstrated excellence in volunteering or in their sport.
"The winner at the open ceremonies will be the flag bearer," she said.
Morter says registration has been slower within the first week but is expected to pick up when she speaks to schools in the coming weeks.
Registration and more information can be found by going to http://www.southernalbertasummergames.com and click on Cypress Count for your region or by contacting Morter at the county office (403) 526-2888.
The games are from July 3-6 in Pincher Creek.