New county 9-1-1 dispatch service off to a successful start
Posted on July 9, 2019 by 40 Mile Commentator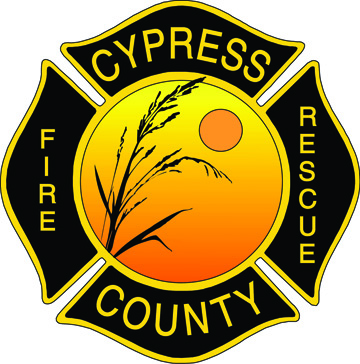 Justin Seward
Commentator/Courier
A 9-1-1 dispatch service that Cypress County fire services has utilized since May has been nothing short of a positive since switching companies.
"It's a small sample size," said the county's director of municipal services Jeffrey Dowling on the report.
"But in terms of the service we're getting, emergency services and fire chief Kelly Meyer was very pleased with the results so far in consultation with other fire members in Cypress County. They also seemed very pleased with services we're getting."
Since the switch to Foothills Regional Emergency Services Commission (FRESC) in May, there has been noticeable changes in dispatch response time and council was informed of the report at their July 2 meeting.
Emergency services communication over the radio has improved immensely in the clarity and lack of interference has allowed for better communications on both ends.
IamResponding through FRESC has been working effectively as members have information in their cell phone before they are dispatched by radio, whereas before the program had delays with information and routing members was not achieved.
Incident reports are also more streamlined and easy to read as well as accurate and concise to the incident.
Protocols are implemented right away and with the quick processingm it will mean fewer hoops to jump through and a better service provided to residents.
Lastly, forward thinking has allowed FRESC staff to bring forward small issues forward with the MRF System and communications.
FRESC has been looking for issues and fixing them before becoming an issue.
"Cypress County was looking for compatibility with our electronic software program MRF and the system that the City of Medicine Hat was deploying really wasn't quite compatible with the system we were implementing at the time last year," said Dowling.
"We just invested a considerable amount of money towards this MRF system. The FRESC is who we entered into an agreement with on May 1 of this year and we have a three-year agreement with them. They're system is compatible with our MRF system we're invested with."
It was in August 2018, at the direction of council that administration was asked to enter into an agreement with Foothills Regional Emergency Services Commission to provide 9-1-1 dispatch services to the county. There was a three-year term agreement put in place and came into effect May 1 where FRESC receives all the 9-1-1 calls and transfers the calls to the necessary response area.
Council received the report as information.
Briefs from the council meeting
Range Road 61A
Council voted in favour of reducing the speed from 80 kilometres to 60 kilometres on Range Road 61A.
The reduced speed zone will stretch from the intersection of S. Boundary Road to southern part of the Desert Blume subdivision.
The decisions came after the Desert Blume Homeowners Association expressed their concern of the current speed limit being a bit excessive with the 225 residential homes and golf course traffic.
County signage
The "Welcome to Cypress County- Southeast Alberta's Playground" will be the new sign that will be installed on major corridors that enter the county. Council also approved to add $20,000 to the sign budget to be funded from the building budget.