County of Forty Mile and union reach new agreement
Posted on October 15, 2019 by 40 Mile Commentator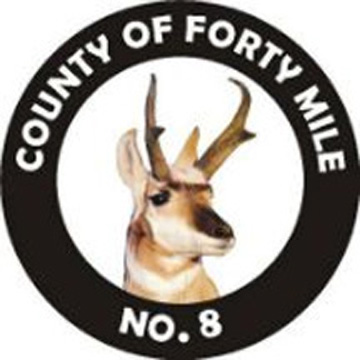 Alberta Newspaper Group
The County of 40 Mile and its unionized workforce have a new four-year deal in place.
About 70 members of CUPE Local No. 3395 voted down a proposed contract offer in March, but agreed to a new negotiated settlement in late August, according to the latest collective bargaining summary provided by the Alberta Labour Ministry.
The new pact expires on the last day of 2022, and provides a retroactive increase of 1 per cent to the beginning of 2019, then another 1 per cent increase on Jan. 1, 2020.
The final two years of the deal provide raises of 1.5 and 2 per cent respectively.
There were few contract settlements reported during the month, a traditionally slow period, though there were some items of note.
Nearly 1,100 workers at ATB Financial accepted a two-year wage freeze as part of a new three-year contract set to expire in March, 2020. The third year of the contract listed a wage-re-opener, meaning new talks will determine compensation for the 2019-20 period. The workers are represented by AUPE.
In the utility sector, AltaGas and Unifor have settled a two-year contract for 115 utility workers that provides a 3 per cent cumulative wage increase over two years.
In construction, the outlier settlement was a two-year deal for 210 employees of Midwest Pipelines. They will receive raises of 4 per cent this year and 1.5 per cent next after talks between the company and CLAC Local No. 63.
The Christian Labour Association of Canada also settled three other smaller contracts with construction firms in the period with negotiated wage changes of negative 3.5 per cent to positive 1 per cent.