Cypress County opt out of arena partnership with PRSD
Posted on November 12, 2019 by 40 Mile Commentator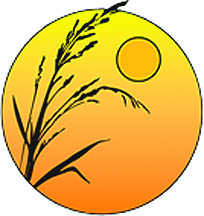 Justin Seward
Commentator/Courier
After seeing through the public consultation process for the Dunmore indoor training facility/arena , Cypress County voted not to financially partner with Prairie Rose School Division (PRSD) on the proposed $10 million project at its Nov. 5 meeting.
It was felt among county councillors and administration that following a year involving both a provincial and federal election and facing the reality that effects the way counties are funded, that it was necessary to go through the finalization of deliberation on the PRSD partnership and their request for $ 5 million from the county.
"At this time, we feel we are responsible to protect the county and our ratepayers by not committing to spending on projects when funding sources are in question," said Dan Hamilton, Cypress County reeve.
"We are aware of provincial initiatives that will likely change our outlook on spending on non-essential or non strategic projects. And until we know how these are going to roll out, we need to sit tight."
Prairie Rose School Division superintendent Roger Clarke says although they are disappointed with the decision, they are not surprised because of the budgets both sides are dealing with.
"We're going to be in a time of financial constraint by our funder which is the province," said Clarke.
"For now, they're making a decision going into the future that they're going to have less funds for the next number of years. Projects like this will have to take a back seat . Maybe somewhere in the future we can pull this out again and use it."
The second motion of council involved the future of the Dunmore Equestrian Society's proposed indoor arena and their request for $2 million as a part of their capital budget for the project.
It was following the public consultation process that there was a high interest of public support for the facility, but details surrounding the funding and the future business park concept neighbouring the centre, still need to be worked out.
"Council recognizes the need to diversify and grow our tax base. The equestrian centre potentially addresses a desire of many of our rate payers, while aiding council's strategy vision to attract development to the county, further diversifying our base," said Hamilton.
Council meeting briefs
Shallow gas company tax payment extension
Two shallow gas companies came in looking for extensions to pay their municipal taxes to the county, which are due on Nov. 15.
Pinecliff Energy made a presentation in front of council on Nov. 5 highlighting how the company has suffered through some of the lowest natural gas prices in a decade and in the second and third quarter have gotten worse. In 2019, it will be the first time that the company has lost money in two consecutive quarters.
Pinecliff owed 1,164,060.42 to the county on Nov. 15, but council voted to extend their payment deadline until February.
Canlin Energy
Council approved to go into in an installment payment plan with Canline Energy Corporation until February to cover their taxes. Canlin will pay the county $739, 108.75 to cover the taxes of $2,956,435. Penalties will be waived after installment plan is complete.