ECD and community worker funding cuts being felt in Forty Mile Community
Posted on November 19, 2019 by 40 Mile Commentator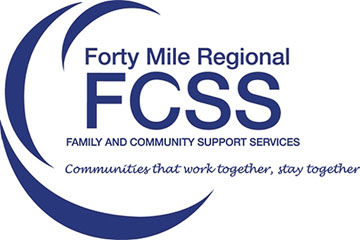 By Justin Seward
Commentator/Courier
As a part of their budget cuts, the UCP government slashed the community workers positions and the Early Childhood Coalitions of Alberta funding after it runs out in March 2020.
The Forty Mile ECD (Early Childhood Development) Coalition is a part of the ECCA and between that organization and the community worker, $80,000 will be lost in funding.
Corinna Roth-Beacome is the local Family and Community Support Services (FCSS) representative for both organizations.
As a community worker, she connected families with supports and services in the area through working with children services.
With the ECD Coalition she promoted the focus of early years (ages 0-6) on human development and its essential priority in the community.
"Across the province, pretty much anybody contracted with children services, has been redirected to apply for an expression of interest to their new way of funding," said Roth-Beacome."I'm still looking into it. I'm still investigating what that looks like. For now we're still processing."
As a community liaison worker, she was able to bring that rural voice to the domestic violence and Canadian Mental Health tables and other organizations that are providing services and doing programming in the cities.
"It allowed there to be a rural voice at those tables so when they're looking at how they deliver service and how they brought it out to the rural community wasn't lost," she said.
Roth-Beacome says what the cuts mean is that the FCSS board will have to look at their budget and look at areas they will have to cut in order to support the programming.
"It's a feeling of change," she said.
"We understand the province is looking at how do we do things better and certainly looking at the fact there is limited dollars. These are services that are instrumental in keeping families strong in rural communities. We just need to look at now how do we continue to support this."
The south area has been divided into six different zones where the local FCSS will have the opportunity to work with Medicine Hat, Taber, Cardston, Raymond and Warner representatives who also lost their funding as of March 2020.