Council seeks legal advice for land use amendment
Posted on November 26, 2019 by 40 Mile Commentator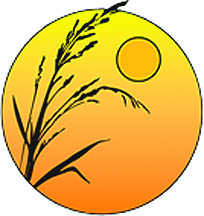 Justin Seward
Commentator/Courier
Cypress County council approved second reading and postponed third reading of Syd Gechter's request to reclassify 10 acres from Agriculture District 2 to Country Residential District at their Nov. 19 meeting.
Council decided to delay a decision to allow for administration to seek a legal opinion on future water issues in the area and bring back to a future meeting.
Gechter's intentions are to develop two five acre country residential parcels at his Range Road 40 property, just off of the Trans Canada Highway.
However, at the Nov. 5 public hearing, water resources for surrounding landowners were a concern because if water wells were drilled for cisterns on the property then the water table decreases.
The drilling for water allows for the installation of cisterns and Gechter told the Courier that cisterns are legal but it would be up to the next buyers of the those pieces of subdivided land to install cisterns.
"We can't be playing God here because there is all kinds of subdivisions west of town and we'll be creating multi-parcels all over," said Coun. Ernest Mudie.
"We're discriminating against this landowner on something we have zero jurisdiction over. If they want to haul water, they have the right to haul water. We don't want to get into telling them who can drill a well where. This would be totally discriminatory if we postpone this and don't approve it."
The county planning supervisor, Kaylene Simpson, says she posed the situation to the Alberta Environment and Parks representative she spoke with and their response is if there were any disputes between the landowners in a subdivision, they would withhold from any type of dispute and it becomes a civil matter between landowners.
Coun. Robin Kurpjuweit says the discussion is about more planning.
"Water is what bringing it and making it a bigger issue," he said.
"From a planning standpoint, we need to look at how we redefine all the parcels and how it's affected. I don't read it as discriminatory but I think there are a lot of different multi-parcels that are out there and areas that are single country residential, where if something happens,it affects a lot of people around them."
If council refuted the bylaw,then Gechter would have to wait six months to be eligible to re-apply for land use amendment application again.
The request is expected to come back to council's Dec. 17 meeting.