A fatality highlights an otherwise quiet December for Bow Island RCMP
Posted on January 7, 2020 by 40 Mile Commentator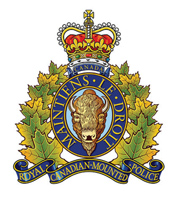 By Justin Seward
Commentator/Courier
A single vehicle accident was the only serious call to end off 2019 for Bow Island/Foremost RCMP in what was otherwise a quiet month.
It was on Dec. 27 at 8:30 p.m. that RCMP were dispatched to a fatal motor vehicle collision.
"There was a fatal motor vehicle collision that happened on Township Road 70 in the County of Forty Mile," said Bow Island RCMP Staff Sgt. Neil Bailey.
"It was a fatal single vehicle roll over where there was three people in the vehicle, one of them being a child. She (the deceased) was a 37-year-old female from Calgary, (who) died as a result of her injuries. The 37-year-old male suffered injuries that required him to go to the Foothills hospital in Calgary where he's currently recovering and the two year-old male child was fine and released to family."
There were two three day suspensions over December where the drivers did not blow high enough, added Bailey.
"That's pretty busy for December," said Bailey.
He says driving complaints still remain high with distracted driving or erratic driving calls where people are all over the road.
There were not a lot of drinking and driving calls.
December had a total of 53 calls for the month with a majority of the calls being traffic collisions, false 9-1-1 calls and a Christmas Day break and enter where there were multiple items stolen.