Cypress County could make tax deadline earlier
Posted on January 14, 2020 by 40 Mile Commentator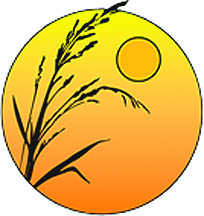 Cypress County council passed first reading of a Tax Penalties Bylaw at their Jan. 7 meeting.
This means the payment deadline could be moved up to June 30 from Nov. 15 if council were to pass the last two readings in February.
It is due to the given economic condition in Alberta and recent request by major stake holders owing taxes to the county that administration analyzed cash flows for the municipality under the current bylaw.
"Historically, the agricultural community sells livestock in November, so that's why it was set at Nov. 15," said Cypress County CAO Tarolyn Aaserud.
The county had big gas companies come in November asking for extensions.
"For example, we had this past year , Nov. 1 came, we had two national gas companies (Canlin and Pinecliff), they hold 13 per cent of taxes due and had to go into a payment plan," she said.
Council passed during that meeting a motion to allow both companies to make four equal payments to even out the balance by the end of the first quarter of 2020.
Agriculture producers only make up 3 per cent of the total tax base.
Aaserud says if the county were to move it to June and six months comes and the municipality have those companies that are not able to pay for whatever reason, that allows the county to have six months for cash flow needs.
A cash flow analysis was conducted and the county's cash inflows and outflows has ranged between $40-44 million in each of the current or prior two years with 80 per cent of total collecting occurring in October and November each year. Each year on Nov. 1, the total outstanding taxes have been around $30 million annually, with the balance of dropping to between $1 and $2 million by Nov. 15.
The 2019 assessment base for the county leans heavily towards linear properties that make up 47 per cent, which include things like pipelines, power lines, oil and gas properties.
It is while these property types make up a combines 58 per cent of the county taxable assessment, they provide 67 per cent of the total tax base.
Cypress County incurs 87.5 per cent of budgeted expenses prior to collecting taxes.
A change of date would allow for the municipality to make changes to the budget should there be any indicators that the county may not have a successful tax collection process on an annual basis.
The date would align with all other municipalities in the province.
Penalties would impose on July 1 (a 2.5 percent rate increase) , Nov. 1 (5 per cent increase) and a Feb. 1 increase of 7. 5 per cent.
Second and third reading will come back to the Feb. 4 meeting.