Liberals' take on guns just 'hype' and 'rhetoric':Motz
Posted on January 14, 2020 by 40 Mile Commentator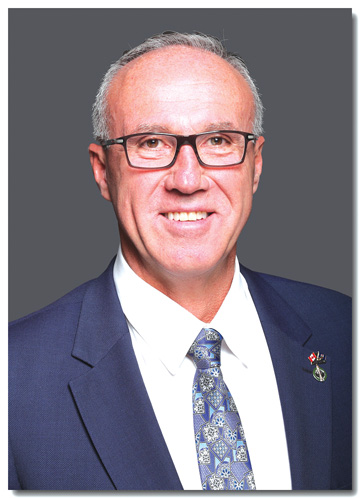 MP Glen Motz Ottawa, Ontario, on 18 October, 2017. © HOC-CDC Credit: Christian Diotte, House of Commons Photo Services
By Jeremy Appel
Alberta Newspaper Group
A petition accusing the federal government of circumventing parliamentary procedures to ban certain firearms has amassed more than 77,000 signatures.
Medicine Hat-Cardston-Warner MP Glen Motz sponsored and assisted in drafting petition e-2341, which was initiated by Hatter Bradley Manysiak.
It criticizes the Liberals' move to prohibit "military-style assault rifles," as well as the government's use of an order-in-council to limit legislative debate.
"Rather than changing their policies, the Liberals plan to ignore the gangs, criminals and illegal guns – the smuggling of these firearms into Canada – and blame law-abiding Canadians," Motz said. "Hunters, sport shooters and farmers – that's who this targets."
The Liberals campaigned in the October federal election in part on a promise to ban military-style assault rifles, which the petition says is "not a legal definition in Canada."
Motz, who's the Tories' shadow associate critic for public safety and emergency preparedness, describes the government's phrasing as "hype" and "rhetoric."
"It's important to recognize we don't have such a firearm in Canada that's legal," he said. "Military-grade firearms are banned in Canada and have been for decades."
There are more effective ways to counter gun violence than confiscation, Motz said.
"I'd like to see action on prevention programs for keeping youth out of criminal activity, tougher sentences for violent offenders, and support for our courts and to do their jobs appropriately. I think we need to have more resources put towards our borders to end the smuggling of illegal firearms into this country. I'd like to see increased access to mental health and addiction resources, " he said.
In a statement to the News, Scott Bardsley, spokesperson for Minister of Public Safety and Emergency Preparedness Bill Blair, said the government has already provided $86 million to the Canadian Border Services Agency and RCMP to fight gun smuggling and $214 million for unspecified "initiatives to prevent and address gun and gang violence."
He says the government will also earmark $50 million annually for "strengthening diversion programs to keep vulnerable youth out of the criminal justice system."
Motz says these dollar amounts have fluctuated throughout the Liberals' 2015-19 term in government.
"Very little of that money has ever gone to any law enforcement agency or initiative across this country. There can be a lot of conversation, but there needs to be some action and that has not happened," he said.
The government spokesperson disputed the characterization that the legislation only targets law-abiding gun owners.
"Our government will protect the rights of hunters and farmers, who provided vital input to Minister Blair during his consultations," said Bardsley. "The ban of military-style assault rif