Redcliff RCMP respond to a plethora of calls over the holiday break
Posted on January 14, 2020 by 40 Mile Commentator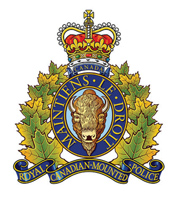 MO CRANKER
Alberta Newspaper Group
It's been a steady winter for the Redcliff RCMP.
The police force serves Redcliff and basically everything surrounding it — it received more than 200 calls for service over the Christmas break.
"It's been steady for us," said Staff Sgt. Sean Maxwell. "It's been everything you can think of, really.
"We've seen assaults. We've responded to break-ins. Well being checks are also more frequent around this time of the year."
For police, Christmas and New Years are two times of the year where a huge focus is put on catching impaired drivers. Maxwell says the RCMP definitely had their eyes out for drunk drivers.
"I believe there was three checkstops done," he said. "I know, in terms of how many charges we had, they weren't too terribly bad.
"We had one person refuse to give a breath sample and two other impaired driving investigations that turned out to be nothing."
Maxwell says refusing a breath sample has the same ending result and blowing over.
"It's the same charges," he said.
The Redcliff RCMP has met with town council at times and has highlighted domestic violence has a key issues the force is trying to tackle. Maxwell says they have been making progress.
"Family violence has been one of our main issues we've been dealing with over the past year or so," he said. "We didn't have as many calls on that as I thought we were going to have — that's always a good thing."
With the turn of the New Year, Medicine Hat police were quickly dealt two major incidents — one an assault at the mall and the other a domestic standoff. Maxwell says nothing major has been on the hands of Redcliff RCMP yet.
"We heard about both of those — thankfully we haven't had any of that here," he said. "We know this is a really tough time of the year for people."
Looking forward to 2020, Maxwell says domestic violence will continue to be an important focus point for the RCMP.