County, town recommend following AHS's COVID-19 guidelines
Posted on March 17, 2020 by 40 Mile Commentator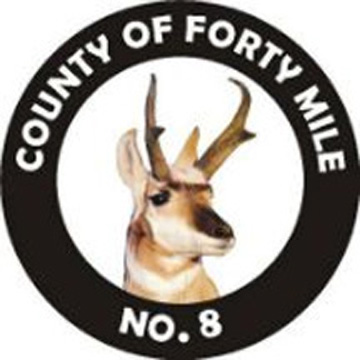 By Justin Seward
Commentator/Courier
The County of Forty Mile and the Town of Bow Island are following the lead of Alberta Health Service's protocol with the rapid concern of the COVID-19 virus.
"We're just trying to pass on any information that we get from the head medical examiner there out of Edmonton," said Steve Wikkerink, county reeve.
The local social media feed and website will be updated as much as possible.
"It's just keeping our Facebook and webpage up to date and encourage people to do what the health people are saying and wash your hands often, " he said.
"If you think you don't feel well, then please stay out of public places and let's see if we can kick this thing."
Wikkerink says if they do need to activate their emergency services department, the county has everything in place if they have to do that.
"At this point, no we haven't had any discussion of any of that protocol yet," said Wikkerink.
"Probably time will tell. If all of sudden we get notified if we have any local positive results and I think we might have to re-evaluate our position. But at this point we have had some of our staff told by managers 'if you're not feeling well then please stay home.' I think we've had one or two staff members stay home this week just as a precaution."
The county will assure the staff that their positions will be kept if they need to be off, he added.
Wikkerink says the risk is low in the county but anything is possible.
"We're not far away yet from the family week holiday where we know of lots of people out of our community travel that week to different places for holidays and sunshine, and you know good family holidays," he said.
"We're basically past the two-week period where you would think anything would show up. I think with our population being thin, I think our risk is lower than in the bigger centres."
Town of Bow Island Chief Administrative Officer Dave Matz put out a statement on the town's website regarding COVID-19.
"The town is continually monitoring the pandemic situation with the COVID-19 virus," he said.
"An Emergency Pandemic Plan has been prepared and is ready should Alberta Health Services necessitate it in a local pandemic situation. In the meantime, the town staff are taking steps to ensure that critical services such as water, sewer and fire services will not be affected. At this time, the town encourages all residents to follow the guidelines and recommendations set out by Alberta Health Services."
More information for Albertans can be found at https://www.alberta.ca/coronavirus-info-for-albertans.aspx#top.