Bow Island/Foremost RCMP reminding residents to keep their property and belongings secure
Posted on May 5, 2020 by 40 Mile Commentator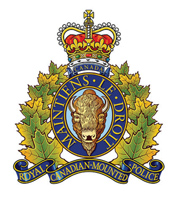 Bow Island/Foremost RCMP would like to remind the residents of the County of Forty Mile to keep their vehicles locked and to have keys removed. Please ensure all of your property and out buildings are secure. Bring in and lock up your bicycles, lawn equipment, motorbikes, quads, etc.
RCMP recommend that property owners consider protecting their property with the use of surveillance – trail cameras, door bell and cameras. This helps the members considerably when attempting to identify and locate assailants. If you have surveillance on your property, the Bow Island/Foremost RCMP would greatly appreciate you contacting us to advise us of the same. In the event your property is stolen and you locate it prior to the police – DO NOT RETRIEVE IT YOURSELF, phone the police immediately. For emergencies, call 911. To report a complaint, phone 403-545-2100.
Police would like to thank the public for their continued efforts to help solve crime within our community. If you have any information in regards to this or any other crime, you can contact the Bow Island/Foremost RCMP at 403-545-2784. If you would like to remain anonymous you can contact Crime Stoppers by phone at 1-800-222-8477 (TIPS) or on the Internet atwww.tipsubmit.com.