Redcliff town council passed sanitary sewer bylaw
Posted on May 12, 2020 by 40 Mile Commentator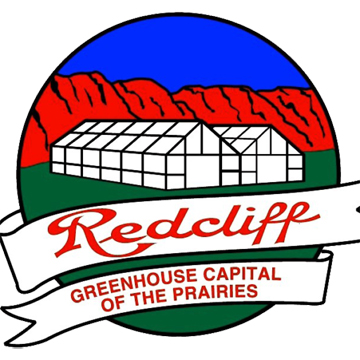 By Justin Seward
Commentator/Courier
The Town of Redcliff council passed its updated sanitary sewer bylaw at its April 27 meeting.The first reading was passed on April 13, but there were formatting and spelling errors that needed to be cleaned up before council could pass the last two readings.
The bylaw states "Councilmay pass a Bylaw respecting the safety, health and welfare of people, and the protection of people and property.
"It is deemed necessary to regulate the collection and disposal of sanitary sewage in the Town of Redcliff for the safety of the public. The Town of Redcliff has constructed, operates and maintains a sanitary sewer collection system consisting of sanitary trunk lines, main lines, branch lines, lateral/service lines, lift stations and flow attenuation storage facilities.
" It is deemed necessary for the safety of the public, safe operation of the sanitary sewage collection system, protection of the sanitary sewage collection system, protection of the environment and sustainability of the sanitary sewage collection system to regulate access to the sanitary sewage collection system and the quality and quantity of discharges into the sanitary sewage collection system, and control the use of the sanitary sewage collection system."
Local improvement project
Council approved the first reading of the River Valley Potable Water Distribution- and Fire Hydrants Local Improvement Project.
The project is classified as a local improvement project because it creates a substantial increase in a municipal service for a smaller number of residents, it's being driven by the request of some residents in the area, it was not a service initially in the area when the lots were created and it's not required as a part of the town's water servicing network.
The residents along Josephine Avenue and Riverview Drive initiated the idea of the project.
However the three main drivers were a customer on River Road receiving raw water from the town's reservoir supply and would like potable water.
The residents in the area have seen substantial increases in their fire insurance rates ( as communicated to administration by some of the residents) as the existing private hydrant on Sunvalley Ct. has been ruled sub-standard for fire protection by the insurance industry.
– Alberta Environment and Parks has identified issues with the residents drawing water directly from the river and issued them an order to stop. It appears that this issue may have been resolved temporarily, however as all but one of the residents' properties directly across the river, their right to withdraw water was questioned.
The total cost of the project is estimated to be $458,245.76 .
There will be a local improvement tax applied to the project.
Town council did approve a local improvement plan back on Aug. 19, 2019.
Budget 2020
The total 2020 budget of $22,081,729 is detailed as follows:
Operating budget: $18,487,915 including unfunded amortization of $3,580,390.
Capital Budget: $3,593,814.