Regional water pipeline to be commissioned this month
Posted on May 12, 2020 by 40 Mile Commentator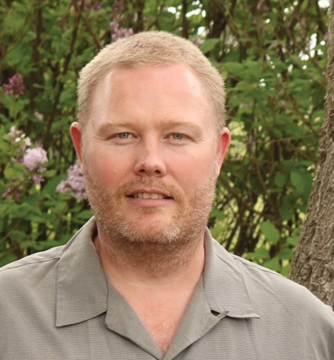 Stewart Payne,
By Justin Seward
Commentator/Courier
A regional water pipeline project that goes from Foremost to Manyberries is to be commissioned by the end of May according County of Forty Mile Utilities Manager Stewart Payne.
The pipeline was eight years in the making and was completed by last fall. Contract A being from Foremost to Etzikom, Contract B from Etzikom to Orion and Contract C stretched from Orion to Manyberries.
"I'm expecting the pipeline to be done within May and the mechanical contractors into Manyberries, I haven't received an estimate from them yet, but I'm kind of hoping a couple months," said Payne.
"I'm kind of hoping the end of the summer everything will be wrapped up."
Contractors will be in this week doing pressure testing and if a test fails, the leaks will have to be fixed.
"Hopefully when they pressure test it, everything is good," said Payne.
"Once they pressure test, then they will flush it, clean it and disinfect it. Then once that's done, then they'll turn it over to us. After it's turned over to us then we will release the receipt of that water to the mechanical contractor in Manyberries' pumphouse to finish their upgrades there."
Payne says he does not foresee any challenges for the last stages of the project.
I'm actually really hopeful," he said.
"There are no foreseen obstacles in our way anymore. I'm kind of hoping that everything goes smoothly. You never know, sometimes during installation, because it was directional drilling for most of it, and sometimes when you direct pipe it, it scratches on a sharp rock or something, it might have caused a leak."
The last notable hurdle was the final phase of the pipeline where there was species at risks for Environmental Species at Risk construction windows, which resulted in the contractors having to wait until fall to complete the project.
Payne said with the first two contracts everything held up nicely other than a small leak at a compression coupler and that was easy to fix.
In the last stretch, there was a small leak that will be hard to find.
"It will be in operation while we look for it and the contractor will have to fix it," said Payne.