Riverview Golf Club ready for the season
Posted on May 12, 2020 by 40 Mile Commentator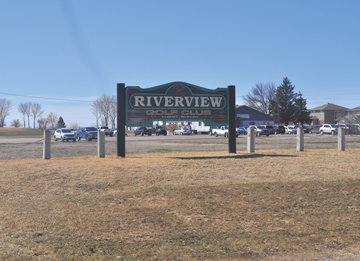 Commentator/Courier File Photo.
By Justin Seward
Commentator/Courier
Like many other Alberta golf courses, Riverview Golf Club is excited to get the season going and have made the necessary adjustments in the clubhouse and on the track.
The golf course is in the best condition it has been at this time of year for a very long time," said Todd Read, the course's general manager.
" We thank our members and guests for following the new rules to help keep everyone safe."
Starting May 11, the course will be removing the 2 p.m. booking restriction for public players.  Public players may book a tee time three days in advance, while members will continue to have seven day booking privileges.
"Our washrooms on the course are open.  Hand sanitizer is available in each washroom as well as a disinfectant spray that is to be used to disinfect all touch points," said Read.
"  Our team will also ensure the washrooms are sanitized regularly throughout the day. The Snack Shack is also open.  If you require a beverage or snack, Dylan and Kelli Ireland will be happy to serve you. Please note that the six-foot (two metre) social distancing will apply, so please respect all rules."
Other measures include all carts are to stay on cart paths to access the Snack Shack, nocarts are allowed in the parking lot.
Remember to ensure you arrive at the golf course no sooner than 15 minutes from your tee time to avoid increased gatherings.
Additionally as a reminder no walk ons as players must have a pre-booked tee time.
"All golfers are expected to review the golf course rules prior to golfing," said Read.
These rules can be found on the home page of our website (www.golfriverview.com) or you may review them by clicking the button below.
"Effective May 13, we will move our tee times from 20 minutes intervals to 17-minute intervals.  We will continue to assess our intervals to ensure we are able to maintain all the necessary precautions so as not to put anyone at risk," said Read.