Forty Mile council discuss road policies in return to council chambers
Posted on June 17, 2020 by 40 Mile Commentator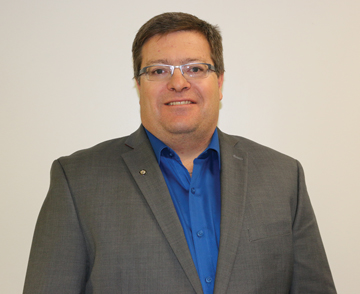 Steve Wikkerink
By Justin Seward
Commentator/Courier
Forty Mile council were back to meeting in council chambers on June 10 and talked about the municipality's road policies and .
Reeve Steve Wikkerink says the county had a number of different road policies, road building policies and Prairie Trail policies.
"If people wanted to work on a Prairie Trail or if they wanted a road built , we had documents a little bit scattered all in different places and it probably wasn't always easy for the public to find what they were looking for," said Wikkerink.
"In fact our own staff has trouble finding them because it was in so many different places."
Council rescinded some older bylaws and now staff has amalgamated everthing into one working policy.
"We are going to keep adding to it as we move forward," he said.
"We've redefined everything. We got schematics in there on how the road was built . The size of them, shape of them and what type of traffic each road is built for."
Wikkerink said RES-who is behind the construction of the Rattlesnake Ridge wind project near Winnifred- spurred some of the changes because there were discussion that maybe they didn't need a full-fledged county road built.
"Once after they're built, it's just access or their maintenance crews," said Wikkerink.
"They're going to have heavy equipment on there. In a way that kind of forced us to review these policies and make sure that these policies are clear on what they're suppose to say."
RES is waiting on the county to finish this process so they gee construction underway this year, he added.