Gasoline Alley Area Structure plan passed by county council
Posted on August 26, 2020 by 40 Mile Commentator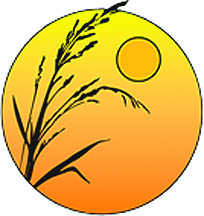 By Justin Seward
Commentator/Courier
*A correction was made in the Cat Bylaw brief to say council defeated the bylaw and not passed.
Cypress County council passed second and third reading of Dunmore's Gasoline Alley Structure Plan at their Aug. 18 meeting.
The ASP is meant to provide a framework to guide future growth and land uses in an orderly and economical manner.
"This ASP is being developed resulting from the council's strategic planning efforts, which includes and identifies the Gasoline Alley Area Structure Plan for sustainable growth and diversification of industry," county administration said.
The intent is for hamlet commercial, public and semi-public uses to expand and diversify industry.
The land directly north of Highway 1, east of Eagle Butte Road/Charles Street is envisioned for expansion for commercial development.
The lands with the above mentioned streets and 360 metres passed the Highway 41 are to contain a mixture of commercial and industrial uses.
Along third avenue, the vision is to have a mixture of commercial and industrial, while having a land use transition from the existing and proposed residential neighbourhood to the south.
"(It is)To provide for the orderly expansion of Dunmore's commercial and industrial areas in a manner that takes advantage of the locational attributes of Highway 1 and Highway 41, promotes growth and development, and effectively integrates with existing and proposed residential areas of the Hamlet of Dunmore," said administration.
An interim, private septic field will be installed for the lands, while water, storm and future sanitary sewer services will be installed to serve Dunmore and surrounding communities.
Council delayed second and third reading on July 7 for amendments including to clarification of responsibility of costs associated with Alberta Transportation highway right-of-way improvements under Section 2.4 , correcting of the reference of Range Road 51 to now read Eagle Butte Road under Section 2.5 and the inclusion of any stormwater management plan for the ASP lands are to seek approval from Alberta Transportation under Section 6.3 and for Appendix A's reference to Alberta Transportation under Noise Attenuation has been removed.
Cat Bylaw
Council  defeated the  Cat Bylaw. Council was recently reviewing concerns raised over cats running at large in hamlets and causing havoc to property owners. As result it was requested for administration to bring a bylaw forward. The bylaw's intent is to ensure cats are licensed and have tags on for identification purposes, to restrict and enforce running at large by issuing cat owners a violation ticket, to prevent an increase in feral cats by monitoring and prohibit the abandonment of cats and specify penalties for anyone in the bylaw's regulation.
As a result of the defeated motion, there will be no public hearing on Oct. 6.