Redcliff council talks municipal stimulus funding
Posted on August 26, 2020 by 40 Mile Commentator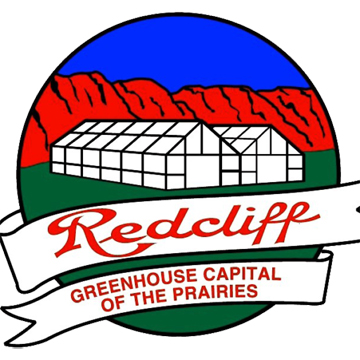 By Justin Seward
Commentator/Courier
Redcliff council identified the projects that may be done through the Municipal Stimulus Program funding they will receive soon at their Aug. 17 meeting.
The decision was for administration to prepare a submission under the Safety Restart Program for funding support for projects in IXL Park, Memorial Park the tennis courts and expansion of the existing campground.
"I think we went with some fairly simple projects," said Mayor Dwight Kilpatrick.
"Most of them would just be upgrades. We added in the tennis courts because the surface has deteriorated a whole bunch and we've had some people wanting it fixed because the ball doesn't fly straight when it hits the crack. There also have been a group of teams playing pickleball up there. We've been looking at making that a multi-use facility. In some of the park upgrades, we also said, we'd take a look at what resurfacing that tennis court would be."
Kilpatrick said the option was chosen because it's anything the public can use, it's beautification and a project that is doable next year.
The provincial government has introduced financial support as a part of the safe restart program.
The funding goes towards the municipality's projects and its goal of creating and sustaining local jobs, to enhance local competitiveness and productivity, to position communities to participate in future economic growth and reduce municipal red tape to promote job-creating private sector investment.
The town has been allocated $665, 667 for up to five projects that have not been included in the MSI (Municipal Sustainability Initiative) or Federal Gas Tax funding.
Projects must be submitted by Oct. 1, 2020 and completed by Dec. 31, 2021.
Briefs:
Capital Budget priorities
Council went through a list of nine community-submitted project ideas for the 2021 Capital Budget process in the fall. The priority projects were the recycling and tennis courts resurfacing
"That recycling, that's one of those things that gets talked about every year," said Kilpatrick.
"Even the recycling stations, to get into something like that, we still rely on private. I think Environmental 360 Solutions Inc. is handling the Medicine Hat recycling. We would still have to work with them."
The town is building a compost facility at the landfill.
"I think in the near future we would be setting up some bins for compost," he said.
"Yes it'll get looked at. We'll just have to see what it'll really flesh out to be."
Eastside sanitary sewer surge tanks
Council awarded the project to White Fox. Ltd for $2,294,579 and was a contingency amount, excluding G.S.T. As there will be a budget increase of $2.3 million with the extra $1,167,765.65. coming from the Land Development Reserve.