Golden Age Centre to partially reopen Oct. 14
Posted on September 16, 2020 by 40 Mile Commentator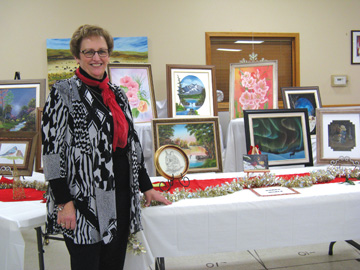 Commentator/Courier File Photo
By Justin Seward
Commentator/Courier
The Golden Age Centre board met on Sept.9 and its members decided the building would partially reopen to seniors on Oct. 14.
Seniors will be able to play bingo, floor shuffleboard and pool.
The Island Art Club will also be starting up on Oct. 21.
"They can social distance with those three (games)," said Joyce Olsen, Golden Age Club president.
" We want to start slow to see how that works out and we might expand it to other things. I doubt we'll expand it to large social gatherings yet-even when we start the cards."
The Golden Age Centre will have hand sanitizer wipes and rubber gloves on hand and masks will be mandatory.
"We'd prefer them to bring their own," said Olsen, on masks.
"There will be masks available."
The kitchen will be closed for food and beverage.
Olsen says if everything works out, that the partial reopening will go into next summer.