MHC's Student Association goes virtual
Posted on September 16, 2020 by 40 Mile Commentator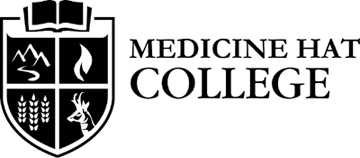 By Justin Seward
Commentator/Courier
While Medicine Hat College students are adjusting to a new way of learning in the classroom, the Students' Association will be making changes to student experience on campus as well.
The Students' Association offers services such as peer support, health and dental benefits and a food bank for those students who struggle to buy food on top of other school expenses.
"All of our services will be offered online through a virtual experience with very limited face to face when necessary," said Veronica Yeoman, Students' Association president.
"We're just really hoping to engage students in that way. We're putting a lot of online events shows on, trivia nights, scavenger hunts and those types of things. But they're all going to be all online."
An online scavenger hunt was hosted earlier this month.
"It (was) going to be a scavenger hunt that (was) online, but in your home," she said.
"It's kind of going to be a like a race to whoever can collect the most proper items in a fair amount of time."
A virtual concert was hosted in collaboration with Canadian Organization of Campus Activities (COCA) on Sept. 10
"We're really looking forward to that one. We (had) some big names lined up," she said.
Events are scheduled and planned on an ongoing basis.
"Our Frosh Fest is a really big one and essentially it's a really big party," she said.
"Unfortunately, that had to get cancelled (for this semester). But our online concert was the make up for it. Our student council usually plans events and they get voted in come September and they plan events on a monthly basis. So not too many cancelled right now, but definitely a change of how we approach things moving forward this semester."
While there are those two virtual main events to kick-start the year, it is uncertain as to when the Students' Association will see students in-person in the future.
"We're just crossing our fingers and really hoping we can actually see people face to face come January," she said.
"If that does happen, we're going to host all of our events that we normally host, but face to face. Of course, we're still going to have to follow guidelines, social distancing, and limiting numbers of gatherings. But we're really looking forward to seeing face-to face."
Seeing students would make it a lot easier to help with advocacy work in the College.
"The majority of our job is advocacy for the students" she said.
"And not being able to talk to the students, and find out what they need or what they want, is definitely the hardest. Come January, it'll be a lot of talking to students and seeing what they can do for them."
Social media is the main source of contact for the fall semester.
"A lot of things happening through social media are important questions, fun questions we post through social media" she said.
She said this year, "Has been a real eye-opener. We have four executive positions in the Students' Association and all of us are new this year. On top of learning all of new role expectations, being thrown in with the COVID-19 situation, it's quite exhausting."
Students can find more information at samhc.ca, Instagram and Facebook.