Schuler Rust or Shine goes Saturday
Posted on September 23, 2020 by 40 Mile Commentator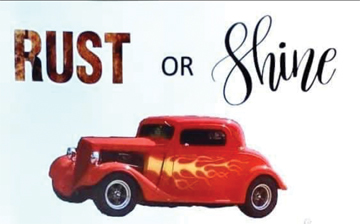 Commentator/Courier
The third annual Schuler Rust or Shine goes Sept. 26 from 10 a.m. to 2 p.m. at hamlet's Centennial Park.
The event will kick-off with a free pancake breakfast at 9 a.m.
Donations will accepted for HALO at the breakfast.
The car show will take any type of vehicles to display.
There is a $10 car registration fee to be in the show.
There will also be a trade show in the rink and a quilt display in the church and face painting for the kids.
Provincial safety protocols will be in effect for the event.
Contact Wayne Haag at (403)-502-3788 or Scott Hermann at (403) 502-3788 for more information.