Cactus Country 4-H District preparing for new season
Posted on September 30, 2020 by 40 Mile Commentator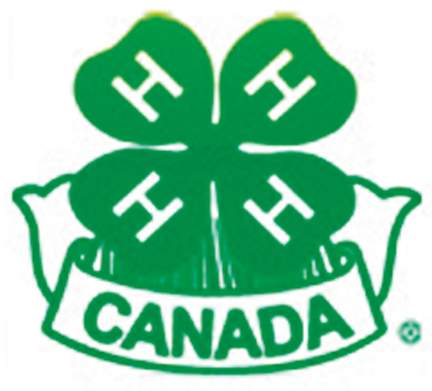 By Justin Seward
Commentator/Courier
Like many organizations, local 4-H clubs have felt the impact of COVID-19 pandemic over the last six months.
But with the new season starting Oct. 1, a sense of excitement to do club activities again is felt among the Cactus Country 4-H District.
"It's been a really tough go on some of these little kids," said Shirley Elliott, key leader for the district.
"But they're pretty excited to get back to 4-H."
There were some small group events over the summer when events could happen legally, but it wasn't the same not having everybody there at the same time, she added.
"It was the sense of community that they were missing," said Elliott.
The eight clubs in the district will be following the Alberta Health Services standards and will have different adjustments among each group.
"Some of the clubs are small enough that they can meet with the family per table and keeping that family cohort," she said.
"Some are going to wear masks because they're large enough that they have to. Everybody is just a little bit different, but we're kind of developing it so it works within our individual clubs."
Leaders are discussing other options such as yearbooks to remember what 2020 was like for the clubs and to replace the annual color night.
"We're probably not going to have a coloring night. So normally it was our awards night for our district-so supper with 200 people- some speeches and awards for record books and some of the scholarships that awarded in 2020," she said.
"That's not going to happen. There are not really many places that 200 people can eat safely right now. We're looking at other ways to celebrate those accomplishments."
Alternative options are being discussed for the public speaking days as well.
The clubs' annual beef show back in June was done virtually at the Medicine Hat Feeding Company.
"That day happened to be the day we started Phase 2, so we were able to have 50 buyers in the Feeding Company," she said.
"In saying that, families had the choice. They could either market the animals themselves or take their chances in the sale. It was about half and half. I think we had 35 to 37 animals that chose to go through the sale and we had 50 some odd buyers. The kids did very well this year with their market steers. I think we averaged $3 something a pound-which is a dollar more than normal."
The buyers were the only people allowed in the ring.
"More of us leaders have learned to do things differently and still be successful," said Elliott.
"I can't say everything out of COVID-19 was negative. It's teaching us that there's other ways than the old traditional way to do it and maybe it's time we took on that kind of as our normal."
She added the clubs will plan as if the season was normal, but plan for a back up if they can't be.