County submits MSP projects
Posted on October 14, 2020 by 40 Mile Commentator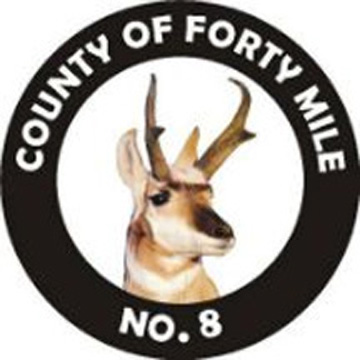 Commentator/Courier
The County of Forty Mile has submitted a list of shovel-ready projects to the province.
The municipality has applications in under the Municipal Stimulus Program for Burdett's lining and replacement of sanitary collection main lines and upgrades to the control system at the hamlet's sanitary lift station.
Another submission was for the proposed infrastructure and connections for Orion and Nemiscam into the regional pipeline to provide treated water from Foremost.
"We have had no confirmation on whether the projects have been approved at this time," said Keith Bodin, county chief administrative officer.
The MSP funding is allocated to municipalities based on a funding formula which will see the county receive around $425,000.