H3TDA shifts priorities for Highway 3
Posted on October 20, 2020 by 40 Mile Commentator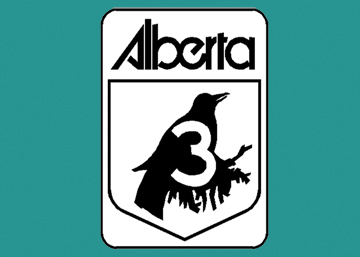 By Justin Seward
Commentator/Courier
The Highway 3 Twinning Development Association announced last week it has shifted its focus for priorities pertaining to the corridor.
The H3TDA made the decision as a result of the government's announcement in the summer that the Taber to Burdett stretch would be twinned as a part of $10 billion in provincial stimulus funding.
"The H3TDA is appreciative of any progress made towards the twinning of Highway 3 and recognizes the decision to fund this section comes at a time when cost to borrow is low, cost of construction is competitive and stimulus for job creation is high," the release reads.
"We thank the province for recognizing the significant return on investment and the positive impact to the citizens of surrounding municipalities." H3TDA's four priorities that will be reiterated to the provincial government in stages or as a whole include Medicine Hat to Seven Persons, including the airport runway realignment (26 kilometres), Pincher Station to Bellevue (36 kilometres), Piikanni Nation functional planning study and Fort MacLeod's shovel ready Stage 1A.
"We have seven MLAs on this corridor, we have four members of parliament who are in full support of this project and they certainly take that message back to their colleagues in the legislature or at parliament," said Bill Chapman, H3TDA president.
"That's an ongoing message that we continue to believe them and the fact that we wanted moving forward we wanted to be predictable funding. The government has already established a plan moving forward- rather than this piecemeal work. Because if we were to let off the gas right now and the premier and the government would say 'OK well we satisfied them with 46 kilometres.' Really, it's about the whole in the project because it's about the agriculture, agri-business, agri-food, food processing and all the truckers that transport sugar beets, potatoes, corn and cereal grains, the tourism, recreation. It's really about it being the pipeline of economic development and agriculture in southern Alberta."
Chapman added that it's important for the stakeholders and municipalities and MLAS know that we need to continue this project with the Oct. 14 announcement.
"It's about ensuring that we're alive and well, and we are committed to moving forward with the complete project," he said.
The plan moving forward is continue the messaging of the importance of the project.