Former Redcliff Minor Hockey killed in Ontario car accident
Posted on October 28, 2020 by 40 Mile Commentator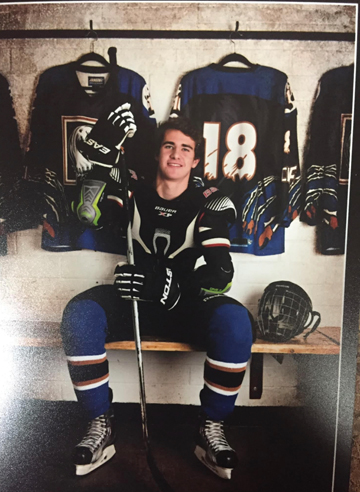 Austin Benz was killed in a single-vehicle car accident in Ontario on Oct.22.
Commentator/Courier
Redcliff Minor Hockey is in mourning after learning late last week they lost one of their former players.
The family of Austin Benz confirmed on social media Friday that the 19-year-old was tragically killed in a car accident in Ontario on Oct. 22.
"Austin really was the most confident, hardest working 19-year-old we know," Austin's father Shane wrote in a Facebook post.
"There wasn't anywhere he didn't go where he wasn't trying to make someone laugh with his crazy stories or wonderful laugh. I love you Son…"
Austin spent his entire minor hockey career in Redcliff. Both of his parents, Shane and Laura have been long standing board members.
An etransfer donation can be sent to rrdreger@telus.net with the password Austin or a Go Fund Me page has been set up at https://www.gofundme.com/f/please-help-the-benz-family/share.
All the funds go back to the family.
Andra Gustafson is organizing meals and she can be contacted for help.