Senator Gershaw enjoying mini-cohort play
Posted on November 3, 2020 by 40 Mile Commentator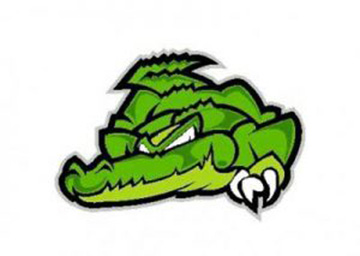 By Justin Seward
Commentator/Courier
Senator Gershaw School athletics decided to participate in a mini-cohort volleyball league in the local region that began play in early October.
The biggest cohort group was at the junior varsity boys' level (Grades 9-11) where the Gators play their counter parts from Medicine Hat, McCoy and Crescent Heights High School.
"Currently the boys have won all of their games against their competitors, except falling short to McCoy last night (Oct. 27) by one set," said Dwayne McKay, Gershaw vice principal.
The senior girls, junior girls and junior boys (Grades 7 and 8) are playing games in a cohort with Foremost and Coaldale Christian.
"The senior girls and junior girls have been victorious against their competitors, while the junior boys have lost to Coaldale Christian so far," said McKay.
There are no spectators allowed in the gyms but each facility has allowed for fans to watch from the comfort of their own homes through Facebook live cameras.
"While this isn't ideal, it at least gives not only parents a chance to watch live game action, it also allows relatives and friends that normally wouldn't be able to come watch the game the opportunity to see it. I'm hoping that's something that continues," said McKay.
McKay added that during the junior varsity boys' first game in Bow Island, that McCoy parents watched the game outside the school on a large screen T.V.
Each team played each other once over the course of the month.
It's all about mental health from this point on," said McKay, on the importance of competition.
"Like I told the junior boys, it's not about winning or losing, it's all about having fun and having some type of normalcy. It's done a lot for their mental health. They're talking about volleyball and playing other teams. It's been good that way."
There was a sense of appreciation when competition resumed in the gymnasium again.
"It's fantastic," said McKay.
"Parents are appreciative that they get to watch it online. They're just happy it's going on. As staff here, we still announce the games that went, scores, and we put them on the website."
The volleyball season wrapped up Nov. 4, with the exception of the boys' season, which went longer.
McKay was uncertain if there would be a similar cohort group for basketball.