One dead after Highway 3 rollover
Posted on November 5, 2020 by 40 Mile Commentator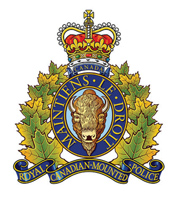 By Justin Seward
Commentator/Courier
A deer crossing caused a single-car rollover fatality on Nov. 4 near the intersection of Range Road 63 and Highway 3, south of Medicine Hat.
Redcliff RCMP members were called out at 6:30 a.m. on Wednesday to investigate the accident.
"The investigation found that the vehicle-a Chrysler Neon- hit a deer and then it rolled and a lone occupant died as result the injuries sustained in that collision," said Redcliff RCMP Staff Sgt. Sean Maxwell.
"It's a tragic one."
Maxwell says RCMP is not releasing any information on the driver.
RCMP, Cypress County fire services and Volker Stevin were on scene too.
The scene was cleaned up by mid-morning.