Canlin Energy tax request passed by Cypress County council
Posted on November 24, 2020 by 40 Mile Commentator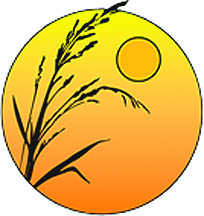 By Justin Seward
Commentator/Courier
Cypress County council passed Canlin Energy's tax request at their Nov. 17 meeting. The county will enter into an agreement with Canlin Energy Corporation, where the company can repay their 2020 outstanding taxes of $2,990,054.73 from 2020 in four equal installments by Feb. 28,2021.
Deputy reeve Richard Oster moved the second part of the motion for council to direct administration
" to bring back the penalty balance incurred once all principal payments of the outstanding balance have been made and Canlin Energy Corporation has entered the County's Tax Installment Payment Plan maintaining a current balance with the appropriate month of the 2021 tax year for Council's consideration" as said in the agenda package item.
Pinecliff Energy also entered into the same agreement with the county except they will owe the municipality
$1,216,279.86 over four installment payments
Snow and Ice management plan
Council voted in favour of Coun. Michelle McKenzie's motion to direct administration to bring back the Snow and Ice management plan to define priorities for school bus routes, traffic counts small businesses and various other priorities through the county. The plan allows council to determine the criteria for the county's ice and snow management operations
Enerfin Energy road allowance request
Council denied Enerfin Energy's of building a 138 KV infrastructure in a county of right of way.
After being approved for a rehabilitation project for Township Road 120 between Highway's 1 and 3, the county has run into a infrastructure conflict that is now not allowing the ability to make safety recommendations to existing infrastructure. A 20 metre right-away and third party infrastructure are reducing the possibilities of safety improvements.
The Township Road 114 projects will pose the same effects and will compound more conflicts along the 120 with the current right-away.
Furthermore, council voted in favour of the county facilitating the purchase of the road right-away of 30 metres to allow for the 138 KV transmission line to be placed in the county right-away and work with Enerfin on requirments.
Horsy fly spillway project
Cypress County has agreed to enter into an agreement for the Horsefly Regional Emergency Spillway project. The agreement will ensure that all partners for the entire project Phases 1 through 3 and an estimated cost of $152,000. The county's share is 15 per cent.
The M.D. Of Taber has been the governing body of the South Regional Storm-water Drainage Plan since its inception in 2012. The plan's focus was to mitigate damages due the extensive overland flooding in the last 10 years.