Alberta declares a second state of public health emergency
Posted on December 2, 2020 by 40 Mile Commentator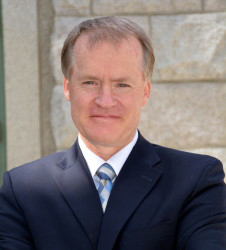 Grant Hunter Taber-Warner MLA
By Justin Seward
Commentator/Courier
Alberta Premier Jason Kenney declared the province's second state of public health emergency on Nov. 24 due the significant uptick in COVID-19 cases in recent weeks.
The provinces has 14,931 active COVID-19 cases as of Nov. 28 and now have new restrictions in place for at least three weeks in hopes of bending the curve again.
"One of the things that I think most people who listened to the Premier and Dr. (Alberta's chief medical officer of health Deena) Hinshaw saw was that they have gone to great lengths to be able to really think this one through," said Taber-Warner MLA Grant Hunter.
"We've got some data behind us now. We've almost got nine-and-a half months of data that helps us be able to craft a go forward strategy and I think they've agonized about how to be able to find a balance between saving lives and saving livelihood. This is something the Premier and Dr. Hinshaw have worked really hard to try and find that balance and I think they were able to accomplish that."
The new measures came into effect on Nov. 24 and include: no indoor social gatherings in any setting, outdoor gatherings are only allowed a maximum of 10 people, wedding and funerals are only allowed a maximum of 10 people with no receptions permitted, no festivals or events are to be held, Grades 7-12 will do at-home learning from Nov. 30 to Jan. 11, 2021, work from home should be considered where possible and ECS (Early Childhood Services) to Grade 6 at-home will remain in class until winter break and at- home learning will commence after the winter break from Jan. 4-8, before going back into class on Jan. 11.
Specifically, the County of Forty Mile, Bow Island and Cypress County are included under the enhanced purple zone and will have to follow guidelines at places of worship having one-third of its attendance with mandatory masking and restricted access to small businesses taking effect on Nov 27.
"One of the measures that we looked at was to figure out how we can make sure that we're keeping people safe," said Hunter.
"But at the same time we want to make sure that our businesses are able to make it through this Christmas season. Most businesses, if they don't have a good Christmas season in terms of sales, they will not survive. The struggle that businesses have had to deal with over the last year now has been monumental. We didn't want to exacerbate that problem.
"We want to make sure first of all it's a fair playing field. I know that when we first looked at this, some of the big box office companies were allowed to stay open- the Walmarts, Costcos- where the small ones were shut down. We took a look at it and I thought that's not the right approach."
Small businesses remaining open were a huge factor in the final decision.
"Small businesses are disproportionately affected by this sort of cataclysmic pandemic, just because they don't have the same kind of margins that they can work on," said Hunter.
"Economies to scale (the cost advantage by a firm when it increases its level of output), they don't have. Whereas the Costcos and Walmarts, obviously they're being affected by this, but they are dealing with an economy to scale that small businesses aren't."
The three week restrictions are in place in hopes of keeping the ICU numbers down and not overwhelming the health care system.
That's really why these measures had to be brought in," said Hunter.
Bow Island Mayor Gordon Reynolds recognized the new restrictions as a result of a failure from the people.
"The new measures introduced on the 24th were deemed necessary by the government because Albertans have failed to stop the spread of COVID-19," said Reynolds.
"Some feel they are too harsh and some feel they don't go far enough, but time will tell. Regardless of what rules and recommendations are put in place, if we don't follow them this situation will only get worse.  It is up to us to make it work.
"The measures are at worst, inconvenient.  We are not locked in our homes and under a curfew and they are intended to be temporary.  The three-week target for most of them can only be met if we do our part to stop the spread of the virus.  Please think of others if not yourself and wash your hands, keep your distance, wear a mask when appropriate and stay home if you aren't well."
Another measure is Calgary and Edmonton will have to wear mandatory masks in all indoor work places.