26 turbines on the way for Rattlesnake Ridge wind farm
Posted on December 8, 2020 by 40 Mile Commentator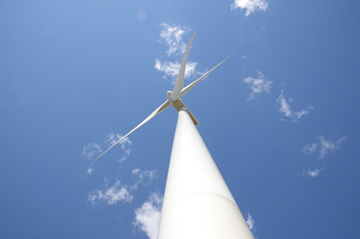 NEWS FILE PHOTO
Alta. Newspaper Group
The developer of a major wind farm project near Medicine Hat has secured delivery of 26 turbines ahead of major construction in 2021, BHEC announced at the end of last month.
The $200-million Rattlesnake Ridge wind farm is approved to be built on land north and south of the hamlet of Whitla in the County of Forty Mile, and would supply 130-megawatts of power in peak conditions to the Alberta electricity grid.
On Nov.24, Berkshire Hathaway Energy Canada announced it had secured orders for higher capacity five-megawatt turbines built by Seimens Gamesa. Those are larger capacity than previously approved turbines, and in combination would produce the same total energy with two fewer towers.
The connection to the grid was approved in September, and early this month BHEC applied to amend general approvals for new equipment.
The project would see peak employment of about 150 workers over the 18-month project.
The company states that of the estimated $200-million budget, about $12 million has already been spent with Alberta-based contractors and suppliers. They expect the total portion specific to the County of Forty Mile will total $56 million.
Capital Power contract
Edmonton-based Capital Power has also secured turbines for expansions of the "Whitla Wind" farm, planned to proceed in 2021 on land south of Bow Island.
The company reported in its third-quarter financial report on Nov. 2 that it has a delivery agreement with turbine maker Vestas as well as a new service agreement.
The company announced the two expansions, known as Whitla 2 and Whitla 3, in late 2019.
The $150-million, 97-megawatt Whitla 2 is expected online in late 2021.
Construction of the $92-million, 54-megawatt third phase was approved in June.