COVID patients in South Zone hospitals remains at manageable level
Posted on December 8, 2020 by 40 Mile Commentator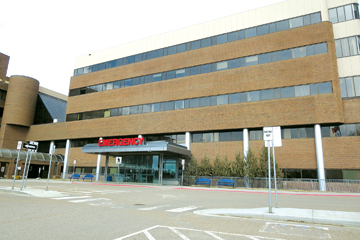 By Gillian Slade
Alta. Newspaper Group
The number of COVID-19 patients in hospitals in the south zone has dropped slightly this week.
On Wednesday Linda Iwasiw, acting chief for the south zone, told the Alta. Newspaper Group there had been 16 patients with COVID in south zone hospitals that morning.
A spokesperson for Alberta Health Services says the number was 14 on Thursday morning.
Medicine Hat Regional Hospital had six patients, with two in ICU, and Chinook Regional Hospital had eight, with three in ICU.
The numbers of COVID-19 patients in hospital fluctuates.
In July there were 18 in the south zone on one day.
On Nov. 22 and 23 there were 25 people hospitalized in the south zone according to official numbers released by Alberta Health.
According to official numbers released on Dec. 1 there were 19 patients in hospital. The official numbers can differ slightly because of delays in reporting and collecting of data, compared with daily numbers that south zone staff have available at the time.
Iwasiw told the Alta. Newspaper Group on Wednesday that the south zone is part of preparations for the entire province to be ready for a sudden influx of patients. She said if there is a significant spike it would materialize over a 24- to 48-hour period.