Bow Island council passed IDP with County of Forty Mile
Posted on March 17, 2021 by 40 Mile Commentator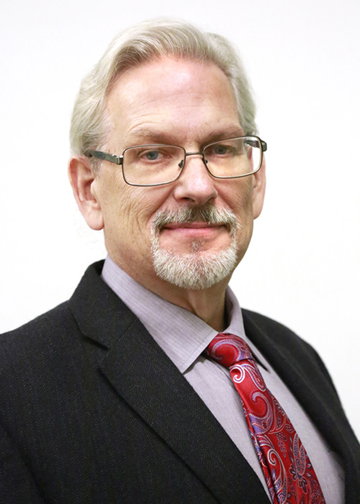 Gordon Reynolds
By Justin Seward
Commentator/Courier
Bow Island Town council passed second and third readings of the Intermunicipal Development Plan on March 8.
The IDP will be shared with the County of Forty Mile once their council passed the document.
The final two readings were passed after being introduced to the IDP last March.
"It establishes a few ground rules in terms of cooperating on development and keeping each other informed," said Bow Island Mayor Gordon Reynolds.
"The principles of the IDP are around that communication, cooperation, consultation and making sure that you're doing things (that) have a benefit for the whole community. But a place like Bow Island, we have to consider the community at large, not just within our boundaries. It's often been said that municipal boundaries are really only in place for that municipality to know where their roads stop and start and their services stop and start."
Each municipality will be able to refer to the IDP to resolve disputes. Both parties have agreed that dealing with disputes/issues at a local level is more favourable before engaging with provincial officials.
The IDP will also enhance coordination and information sharing between municipalities. Additionally, the IDP will be a mechanism to formalize past and current procedures and communications methods the two neighbouring municipalities have already put into practice.
Extensive agriculture can happen within the IDP boundary.
While the effects on landowners is limited, new subdivisions and development proposals must align with the IDP.
"Existing land uses may continue to operate and exist in compliance with an existing development permit approval," as read in the IDP report.
The IDP places commercial and industrial developments to suitable areas-preferably in business parks or clustered areas.
Gateway corridors are identified along the urban entrance ways.
Lastly, both municipalities have the opportunity to consult and negotiate the terms of entering into an expenditure and revenue or tax sharing agreements when applying for a subdivision or development that benefits from a requested municipal service provision.
There was reference in the IDP to the proposed future bypass around the town by Alberta Transportation.
"That just refers to that study," said Reynolds.
"At the present time, the town is not in favour of that and I think we're in favour of twinning the Highway 3. We're not in favour of the bypass, we feel that would be expensive. I think I've talked with members of the county council who have concerns about the amount of good agricultural irrigated land that the bypass would impact. I think we're a ways a way from seeing anything happening on that stretch of highway."
Before this document has been set out for municipalities, Reynolds had seen the town and county's relationship on issues steadily improve over his years on council.
"I think we're in a good place right now," he said.