RCMP looking for public input on local policing
Posted on March 30, 2021 by 40 Mile Commentator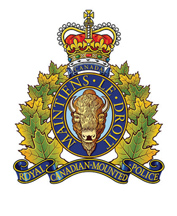 By Justin Seward
Commentator/Courier
Bow Island/Foremost RCMP are teaming up with the 40 Mile Regional FCSS for a virtual public consultation next week.
RCMP will be seeking what the public wants its local police to do.
"Do you want more traffic enforcement, do you want more visibility, community engagement, rural crime—whatever the issue is— and then we'll as a group, rather than a dictatorship, see what they want us to do and work together," said Bow Island RCMP Staff Sgt. Neil Bailey.
Bailey said RCMP wants to keep their goals and initiatives specific to each community and county.
"Let's deal with what the local problem is and really be engaged in our community," said Bailey.
"I think it's important because we're a service no different than any other service that a community has and they should have a say in how we do things and be a part of the decision-making process."
Bailey plans to listen to what the public has to say and he will discuss what he thinks is an issue.
"Seeing as Highway 3 is not twinned, traffic is always an issue on that highway so I'll probably bring that up," he said.
"I'll talk about rural crime and being visible as something we'll focus on."
The Zoom public consultation meeting is on April 7 at 6:30 p.m.
Registration must be done by calling the 40-mile Regional FCSS at (403) 545-2200 to get the Zoom link.