Whitla's third phase OK'd, will be built concurrently with phase two
Posted on March 30, 2021 by 40 Mile Commentator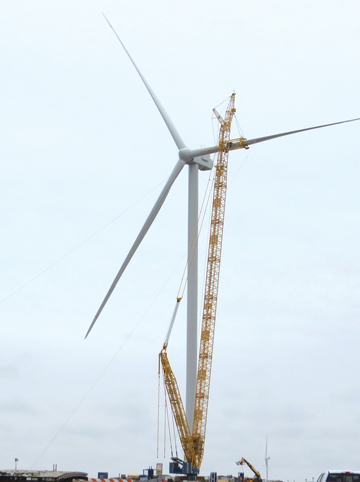 File photo
Alta. Newspaper Group
Capital Power has received the OK from regulators to proceed with its second expansion project for the Whitla Wind Farm, and now construction is set to begin this spring in southeastern Alberta.
The Edmonton-based power producer completed "Whitla 1" – a 202-megawatt wind farm located south of Bow Island – in late 2019, and immediately announced a 97-megawatt expansion.
While that was still in the approval process last summer, a third, 54-megawatt phase, was announced.
The stated construction budgets for Whitla 2 and 3 are $257 million combined.
On March 19, the Alberta Utilities Commission approved construction within the original project's boundaries.
It remarks that the company intends to build the 27-turbine second phase and the 15-turbine third phase concurrently beginning in May.
Whitla 2 has a required completion date of Dec. 31, 2021, while Whitla 3's in-service date in Jan. 31, 2022.
Combined, the projects involve adding 42 turbines to sites within the original project's boundaries, east of the Forty Mile Coulee.
Power produced would be conveyed through the existing grid connection from initial phases, and standard monitoring conditions apply.