Foremost School to learn the process of vegetable growing
Posted on April 21, 2021 by 40 Mile Commentator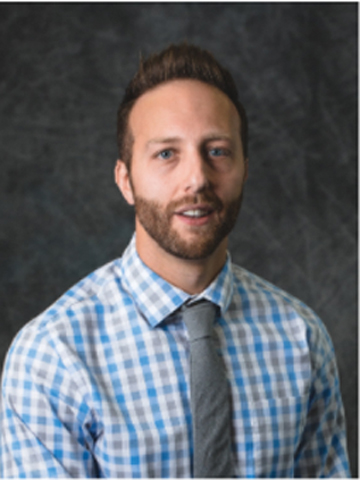 Corey Steeves
By Justin Seward
Commentator/Courier
Foremost School will get the opportunity to see how their food is grown through their inaugural garden project beginning next month.
The project was able to get started due to being a successful applicant under the Prairie Rose Public Schools Possibilities projects this year for funding.
The school has been talking about a school-wide garden project for the last couple of months where the students can get a hands-on approach, learn about agriculture and works hand-in-hand with the sciences.
"The key is that I always say the curricular connections are endless for a school garden," said Corey Steeves, Foremost School principal.
"We also wanted to see something that would work with the community."
The project was fortunate enough to have land donated by Rick Roberts for the students to use across from the school.
"In the next couple of weeks, we're going to get it prepared," said Steeves. "(We'll) get the grass out of there and bring in the top soil. Our hope is by the middle of May, May long weekend or shortly after, we'll be able to start planting."
Students will begin with a salsa garden in one component, while the committee is tossing around things like cucumbers, fall vegetables and start a berry patch.
"A big component of this is we want to teach about how to can fruits and vegetables, make jams, obviously the salsa is going to be a part of it," said Steeves.
"We see this as an opportunity for our high school groups and junior high groups to possibly combine this into our entrepreneurial program where we can market and sell some of these items as well."
The goal of the project is for students to engage in hands-on learning and to get outside in the garden.
"And so, to take those science lessons about photosynthesis and actually see it happen," said Steeves.
Steeves said it's still in the early stages as the committee is figuring out a lot of things as they go.
"We've had a lot of community involvement already," he said.
"The Foremost community is full of experts in the field of agriculture—we all know that. We've had a lot of people step up, people that have a love and passion for gardening. We've had some agrologists who are on the committee that are helping."
Additional plans will be determining what grades plant what and how that will look moving forward and in the fall there will be vegetables to harvest and work with.
People who are interested in helping out with the project can contact the school at (403) 867-3843.